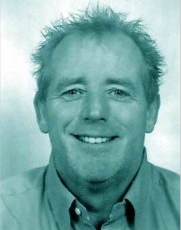 Gerard Maijenburg
Gerard has been a lighting expert from 1979 when he started to work for light rental companies. Within 1.5 year he jumped into freelancing and made worldwide fame as an expert lighting designer and operator.
In those years Gerard worked for companies like KLM, Heineken, Volvo, Mexx, Aegon, Kawasaki, Tommy Hilfiger and many more. He also worked with artists like Madonna, Bob Marley, Shirley Bassey, Mariah Carey, Peter Tosh, Earth & Fire, Kool and the Gang and many more.
Gerard has done shows, musicals, government events, business events, gala's, press presentations, festivals, concerts, premiere party's, fashion shows and so on.
Architectural lighting
Besides events-lighting, Gerard is also specialized in architectural lighting. Combining his technical expertise, years of experience and his excellent sense of interior illumination he enlighted museums, art galleries, cruiseships, shopping malls and headquarters of mayor companies.
Some of Gerard's clients: